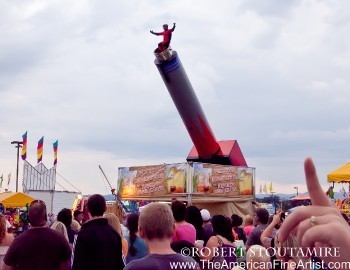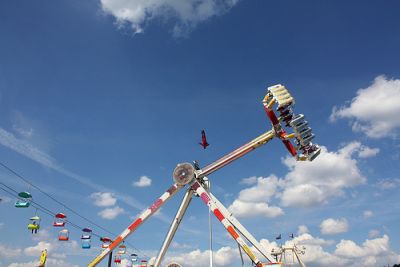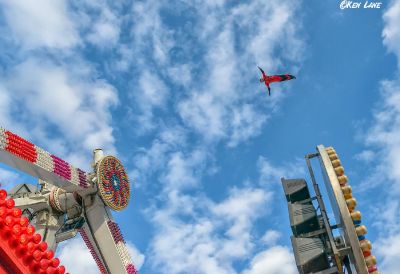 The Rocketman- Human Cannonball
The Human Cannonball Show
Seven Points, Texas
The Rocketman Valencia has been featured in some of the worlds biggest events.
The Rocketman Valencia is one of the premiere human cannonballs in the world. His act is a spectacular must see event. The audiences will be amazed at his incredible performance and his stunt brings instant PR and media attention to whatever venue he is featured in. 
Make sure the Rocketman is at your fair or festival if you want a sure fire thing and a true crowd pleaser.
The Rocketman has worked in the world's biggest events.
Not only was he the 2012 London Olympics' jaw dropping finishing bang to their closing ceremonies, televised to (billions) of people around the globe, he was also the secret weapon in Rio De Janeiro's 2014 Carnival competition (witnessed by an audience of millions).

Chachi Valencia soars over the big rides at fairs and amusement parks in the USA, making newspaper headlines and bringing instant PR attention to every venue he's in. He was famously featured last summer in a BBC special news report,CNN news along with his wife, Robin Valencia, the only female human cannonball in Europe.
See
our website
for more information
We service AR, LA, MO, OH, OK, TX
The Rocketman- Human Cannonball
Contact
Ignacio Valencia
1401 Johnson Lane
Seven Points, Texas, 75143
Phone: 214-463-9717
eMail: chachivalencia@live.com
Web Site: www.therocketmanvalencia.com/