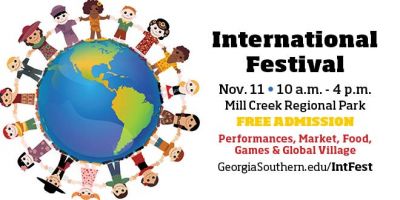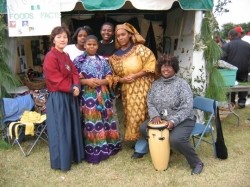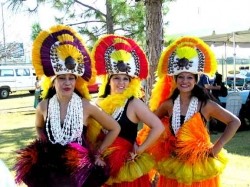 Annual International Festival
Saturday, November 11, 2017 to
Saturday, November 11, 2017
World Stage, Global Village, International Bazaar, It's A Small World & International Culinary Delights
The mission of the festival is to promote cross-cultural awareness and understanding through educational, cultural, and international arts & crafts. 
The festival will also increase community awareness of the different educational and cultural programs available to them at the university and from other resources. 
Most importantly, the event will promote community harmony as it will bring together international students, schoolchildren, parents, business and community leaders in a positive, interactive environment which values the cultural heritage of all participants.
10-4:00 p.m. Connecting Cultures - Uniting People 
•Global Village
•"It's A Small World"
Free international arts & crafts area for the children 
•International Bazaar
Purchase unique items from around the world in the International Bazaar. Such items may include traditional bracelets from Gabon, flutes from India, or Carribbean spices and sauces! 
•International Culinary Delights
Sample international foods from various countries such as Japan, China, India, Greece, Mexico, Korea and more! 
•World Stage
Cultural entertainment will be performed on the World Stage including music, dance and more! See line-up of performers on our web site!
Free Admission & Parking!
See
our website
for more information
Check out our
Facebook page
Estimated Attendees: 2000
Number of years festival in existence: 12
How many food vendors do you expect?: 30 Accepting food vendor applications?: Yes
How many non-food vendors do you expect: 30 Accepting non-food vendor applications?: Yes
Location
Mill Creek Regional Park, 1388 Hwy. 24 East
Statesboro, GA, 30458
Contact
Angie Threatte, Phone 912-478-0570
eMail athreatte@georgiasouthern.edu