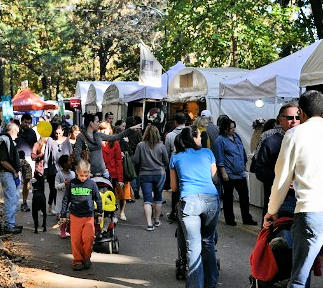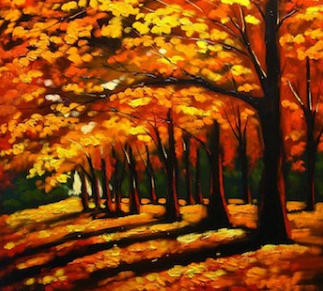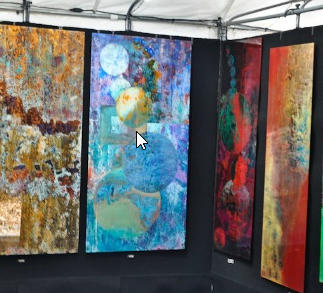 Chastain Park Fall Arts & Crafts Festival
Saturday, November 5, 2022 to
Sunday, November 6, 2022
Named as one of the Nations Top 100 Arts Festival Nationwide. Held in Buckhead, one of the wealthiest zip codes in north Georgia & home to one of the largest & most enthusiastic art buying communities in metro Atlanta.
Visitors will enjoy fine art and crafts, a children's area, and local food and beverage concessions including the gourmet food trucks. Local acoustic musicians will enliven the atmosphere. This event is organized by the Atlanta Foundation for Public Spaces and volunteer artists. Best of all, it's entirely free to attend!
The Chastain Park Arts Festival is a two-day outdoor event with an emphasis on the visual arts. Located in the largest public park in Fulton County, we set out with many different goals in mind:
1) Give back to the community through art;
2) Create a venue that emphasizes local and Georgian artists, so they have a show they can depend on in their own back yard;
3) Bring a festival to the folks in the northern part of Fulton county;
4) Create a festival for Artists by Artists, letting the artist have a voice in the creation and operations of the festival;
5) Create a show unlike any other in the City of Atlanta, bringing together outstanding local, regional and national artists.
The Chastain Park area is rich with one of the largest and most enthusiastic art buying communities in the Atlanta area. This event will feature up to 185 fine painters, photographers, sculptors, leather and metal craft persons, glass blowers, jewelers and more! The Festival will also offer visitors the opportunity to view artist demonstrations, enjoy live entertainment, participate in hands-on arts activities, and enjoy festival foods and beverages.
The Festival benefits a scholarship fund for local artists administered by the Georgia Foundation for Public Spaces.
See
our website
for more information
Check out our
Facebook page
Estimated Attendees: 50000
Number of years festival in existence: 12
How many food vendors do you expect?: 8 Accepting food vendor applications?: Yes
How many non-food vendors do you expect: 200 Accepting non-food vendor applications?: Yes
Location
4469 Stella Dr.
Atlanta, GA, 30327
Contact
Randall Fox, Phone 4048731222
eMail randallfox2003@yahoo.com