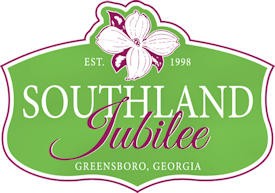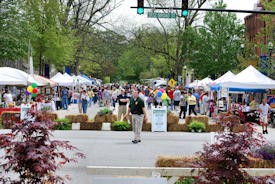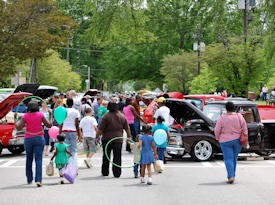 Southland Jubilee
Saturday, April 21, 2018 to
Saturday, April 21, 2018
Southland Jubilee is the Everything Festival.
About Southland Jubilee
Southland Jubilee is a day-long heritage arts festival that takes place in the heart of historic downtown Greensboro. Southland Jubilee is produced by the Greensboro Better Hometown Program and the Greensboro Downtown Development Authority with support from the City of Greensboro. 
Since its beginning in 1998, this annual spring festival has been downtown Greensboro's main community event and has developed the reputation across the region as a quality heritage arts and family festival. The festival's goal is to attract people to the town with the hope that they will return to the community and future events.
Southland Jubilee
April 21
9am-4pm

Free Admission for the public
See
our website
for more information
Check out our
Facebook page
Estimated Attendees: 5000
Number of years festival in existence: 20
How many food vendors do you expect?: 10 Accepting food vendor applications?: No
How many non-food vendors do you expect: 45 Accepting non-food vendor applications?: Yes
Location
111 North Main Street
Greensboro, GA, 30642
Contact
Kendrick Ward, Phone 706-453-7674
eMail Kward@greensboroga.gov