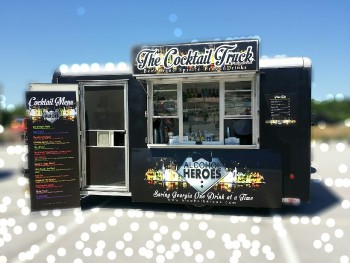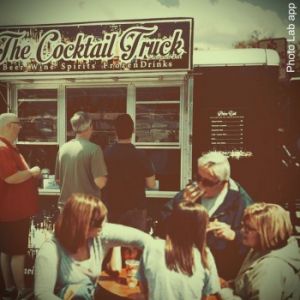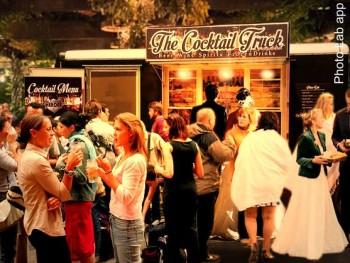 The Alcohol Heroes
Beer Wine Cocktails Frozen Drinks
Atlanta, Georgia
Georgia's leading licensed and insured alcohol caterer offering cutting edge bar services and premium hospitality staff
Introducing The Alcohol Heroes, Georgia's elite licensed and insured alcohol caterer for local festivals and special events both large and small. From our fun personalities to our unique drink creations, The Alcohol Heroes is the solution to all of your bar needs. We provide a fully stocked bar with premier spirits, mixers, and the tools needed to give you a true Alcohol Heroes experience. We offer a variety of all inclusive bar packages as well as cash bar, host bar, and consumption bar options to best fit your event. We'll work with any theme, occasion, or budget, and go above and beyond to maintain a high standard of service put forth by our profession. Make The Alcohol Heroes a part of your next event. We will meet you at the bar!

The Cocktail Truck is a fully functional bar on wheels built to pump out delicious mixed cocktail and cold beer fast. Easy set up perfect for any outdoor event where alcohol is needed to be served or sold. Equipped with ice bins, freezer, speed wells, hand washing stations, beer tubs, and space for up to 6 bartenders. The trailer is tricked out with color changing LED lighting inside and out for a light display at night events. No water or power hook-up needed. The trailer can also be customized with your sponsors' logo or company brand.

What Types of Events do we Serve? 
We're glad you asked! Simply put, if alcohol can be there, so can we. Whether serving 50 or 50,000 attendees, we will provide the same great service! Below are some events we do regularly but are we are NOT limited to:
• Fairs & Festivals- Event concessions and long term contracts with venues.
• Civic Events - Concerts and City food truck events.
• Weddings- Receptions, Bachelor/Bachelorette parties, Rehearsal Dinners.
• Corporate Events - Product launches, Galas, Fundraisers, Company Outings.
• Private Parties - Graduation, Birthday, Holiday, Retirement, Reunions, etc.
• Holiday Parties - Memorial Day, Christmas, Halloween, Cinco de Mayo, etc.
• Outdoor Events -Picnics, Pool Parties, Lake Lanier Events, Yacht parties.
• Your Next Event!!!! Whatever your event, Alcohol Heroes will bring the bar!
See
our website
for more information.
We service AL, FL, GA, NC, SC, TN
The Alcohol Heroes
Contact
Tiffany Richardson
2847 East College Avenue
Atlanta, Georgia, 30363
Phone: 404-919-4199
eMail: info@alcoholheroes.com
Web Site: www.alcoholheroes.com/